Out of the office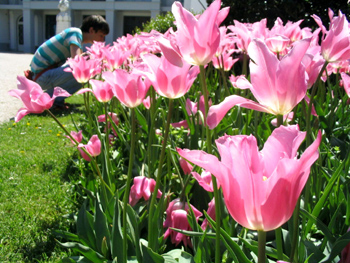 I'll be leaving on a long-awaited trip to France tomorrow after work, returning to New York next Sunday, June 3. It's a surprise trip for Nathan's birthday that I planned and booked back in January and finally told him about last week. Keeping such a big secret has been like living a double life.
We're spending the first three nights in Paris, the next three in Candes St. Martin (where we'll rent a car and see the Loire Valley—suggestions are welcome!), and the final days in Tours, where I spent a year in college.
Mom will be holding down the fort in my absence. See you all soon!