Mom shops at McGinnis Sisters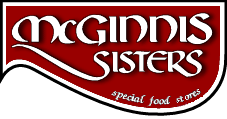 I have talked about my favorite grocery store, McGinnis Sisters before and why I like it so much – it is small, it is local, they patronize local farms for produce and chicken – but today I feel like devoting a whole post to them. Maybe it's because I like the way they recently started to sell raw milk cheeses from several local Amish farms, in addition to expanding their already impressive selection of imported cheese to include a Greek cheese section. The raw milk cheeses come from mostly grass-fed cows and include a Pennsylvania feta. I bought some of that today and can't wait to try it.
I also like the way they get their chicken from Amish farms; it's hormone and antibiotic-free and delicious. They grind their own beef and their "regular" grind is just right for hamburgers on the grill; it's 85% lean, but the same percentage at Whole Foods is much greasier, so I don't know. The butchers at McGinnis Sisters make their own sausage, too, both Italian and "country", and I like it a lot.
The Sisters sell milk in glass bottles from Brunton Dairy, another local farm, as well as Brunton Dairy's ice cream. We especially love the vanilla. They have their own bakery and also sell bread from Pittsburgh's Breadworks, including the hard to find whole wheat ciabatta, a favorite of ours. I bought some of that today.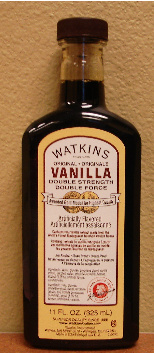 But maybe the best thing about McGinnis Sisters is how responsive they are to customer requests for products. You have heard me praise Watkins vanilla more than once, but unfortunately the only way I could get my hands on it was to order it online or to go to Wal-Mart. The last time I was at McGinnis Sisters I happened to mention it to a stock boy and was shocked to get a phone call a week later from one of the sisters herself to tell me they were now carrying the vanilla in the store! I was able to buy a great big 11-ounce bottle and that made me very happy.