Mom agrees with Nina Planck
A recent op-ed piece in the New York Times by Nina Planck, entitled Death by Veganism caught my eye. I don't know how long the link will be accessible, as the Times tends to move their articles over to what they call Times Select after a few days, but do read it if possible. In it Ms. Planck cites a recent court case in Atlanta in which the parents of a baby who died of malnutrition were convicted of murder. Evidently they were vegans and had fed the infant a diet of soy milk and apple juice, resulting in starvation. Planck goes on to list all the ways in which veganism is inadequate in terms of baby and toddler nutrition, and evidently even the breast milk of a vegan mother is lacking in certain essential nutrients.
We are big fans of Nina Planck on this blog although I think some of her ideas are a bit extreme (I like my meat cooked, for example). I can't help but agree with her on this issue, though. Her article took me back to the late 70s, and my membership in the La Leche League (or the Leaky League, as one friend liked to call it). I don't know if all chapters were like mine, or if it was the era, but my fellow members were quite extreme, and I know there were certainly some vegetarians among them. I'm not sure we had the concept of veganism then, but there were a lot of very disagreeable ideas about food and diet. I remember one woman in particular who cut circles out of liver with a cookie cutter and told her little girl that they were cookies!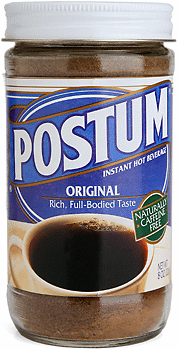 Don't get me wrong; I am a huge proponent of breast-feeding and I'm sure the La Leche League has done some great work. This just happened to be a group of militant baby boomers; in fact at age 26 I was one of the youngest in the room. I will say that nursing my babies was among the few times in my life that I have felt like I was in the right place at the right time, doing the right thing, and that's a wonderful feeling. I didn't buy into the concept of the family bed, however, and when the discussion would turn to the baby's psychological need to sleep in between his parents I sat there quietly, wondering how they would ever get another baby, if they wanted one, since they all seemed like they were more in love with their babies than they were with their husbands. These are the kind of husbands who, when they were out for a walk with their families, would always be the ones carrying the baby in the Snugli , or the sort of husbands who would willingly go to see The Vagina Monologues. They seemed content to let their wives wear the Birkenstocks in the family and dictate all manner of deprivation in the bedroom and dining room. No salt at all was a big issue, I remember, and why? Sure, for the babies and toddlers, but for the whole family? I, for one, am nutty for salt and thank goodness I have low blood pressure. And heaven forbid you should even think about serving a caffeinated beverage! I think that's the first time I ever saw or heard of Postum , and very nasty it is, too.