Braised Pork Shoulder, part two
After about ninety minutes on the stove, I ended up with an acceptable dish of braised pork: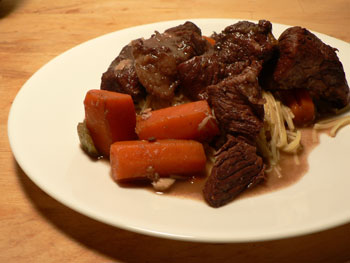 I do wish I had browned it, because it was missing that Maillard Reaction goodness. I also wish it had one or two more vegetables in it. Markie B likes to keep it simple and have very few ingredients, but some celery and potatoes would not have been amiss.
I still have an enormous, bony pork shoulder in the freezer that I plan to roast with no further butchering.