Broadway Panhandler sneak peek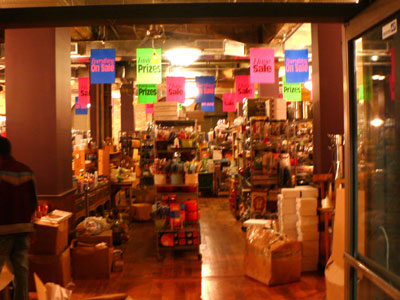 Here is a slightly blurry stolen glimpse of the new Broadway Panhandler, opening tomorrow morning at eleven o'clock on East 8th Street. They are apparently starting with a huge sale, which is announced all over the store on neon-colored signs.
The store looks beautiful. It may or may not be bigger than the old one, but the loft space is much roomier and more inviting. I think that the Panhandler, in combination with 'wichcraft, might be able to breathe some sophistication into that disgusting stretch of hooker stores.