Mom gets upset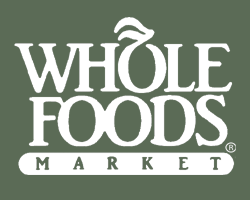 I just came from a shopping trip to Whole Foods, where I tried in vain for the third time to obtain a half gallon of their house brand of chocolate ice cream. I like the Whole Foods ice cream because it tastes good, it is the only brand I have found besides the Breyer's original flavors that doesn't contain high-fructose corn syrup as an ingredient, and it still comes in actual half-gallon containers, not the 1.75 quart containers that all the other brands have down-sized to.
So I finally asked the cashier why I haven't been able to find the chocolate and he called someone in the frozen foods department to inquire. Much to my horror the reply to my query is that the manufacturer has discontinued that flavor altogether! I don't know if they have local, regional, or national suppliers of products like ice cream, so I'm not sure if this will affect the whole country, just our region, the east coast, or what, but if you like the Whole Foods chocolate ice cream and you see some in the freezer compartment of your local WF, I suggest you snatch it up forthwith.
Saturday update from Leland
Whole Foods in New York does not have chocolate ice cream. They have a new flavor, Rocky Road, but no chocolate in sight. This is a sad day.
Addendum to chocolate ice cream story from Mom
I sent an email to WF directly to ask them what was up with the chocolate ice cream and to find out if we would be seeing it again in the store. This is the reply I received today:
"Rebecca, The 365 Everyday Value Chocolate Ice Cream was slated for discontinuation due to slow sales. The sales results were due to other 365 Everyday Value and Whole Treat brand ice cream flavors dominating most of the sales in our ice cream line. As of this date, there are no plans to resource the chocolate ice cream to another vendor."
So I guess you folks just weren't eating enough chocolate ice cream!
Continuing the saga…
An envelope arrived two days ago, a mysteriously thick envelope, and what should it contain but a $10 gift card from Whole Foods! I guess the squeaky wheel gets the oil, however I did try the new Rocky Road flavor mentioned above by Leland, and while the chocolate ice cream part is okay, and there are little crunchy bits in it that must be nuts (I hope!), the big pockets of rubbery marshmallow it is larded with make it virtually inedible; it seems to have a lot more marshmallow than other brands' Rocky Roads have. Some might think that's a good thing but I am not one of them.