Funny face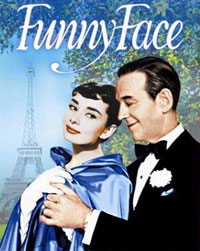 Last week I delved into a little-known corner of Wicket that can crank out custom button images on the fly.
Good stuff. But if it's so easy to render text on the server, why stop with buttons? You could use this trick to render dynamic text, with any available font.
Similar functionality is a low-tech but liberating feature of Apple's iWeb page creation app. You can use any typeface you want while editing and it's transparently rendered into an image as you export to HTML. Some people consider this an abomination, and assume its users will cede to the childish whim to pick a crazy font.
And yet I've never worked with a grown-up designer who thought that typography ended with Georgia, Arial, and Verdana. There's a whole world of faces out there, and the technology for rendering them has been improving everywhere but the Web. It's time to change that.
In that spirit, I'm adding RenderedLabel to Databinder. It's like a Label, but its model is rendered as an image (with alt attribute) using any typeface available to the JVM.
I've written a new example application around this feature—partly because I think it's so rad and partly because I think bookmarks a tad too complicated for people who've never seen Wicket. (It's hard to resist the temptation to pile on features to rudimentary examples.)
The new app is called graffiti, and I've set out to fulfill the worst fears of those who hate image-rendered type by choosing the zaniest possible typeface. Its page class is TheWall. Normally I don't host running examples until the Databinder revision they're attached to is released, but this is just too cool.